Free Cooling Air Handler
As the best China Free Cooling Air Handler supplier, provides quality Free Cooling Air Handler to global clients .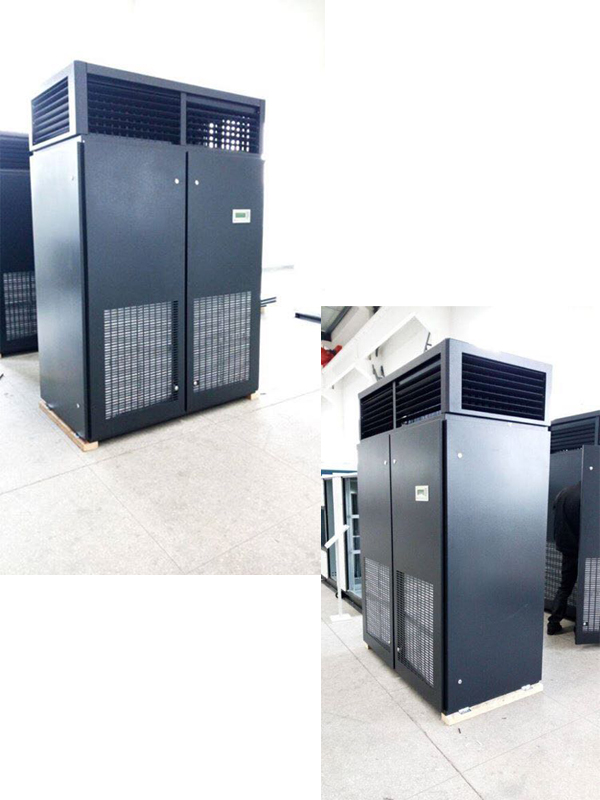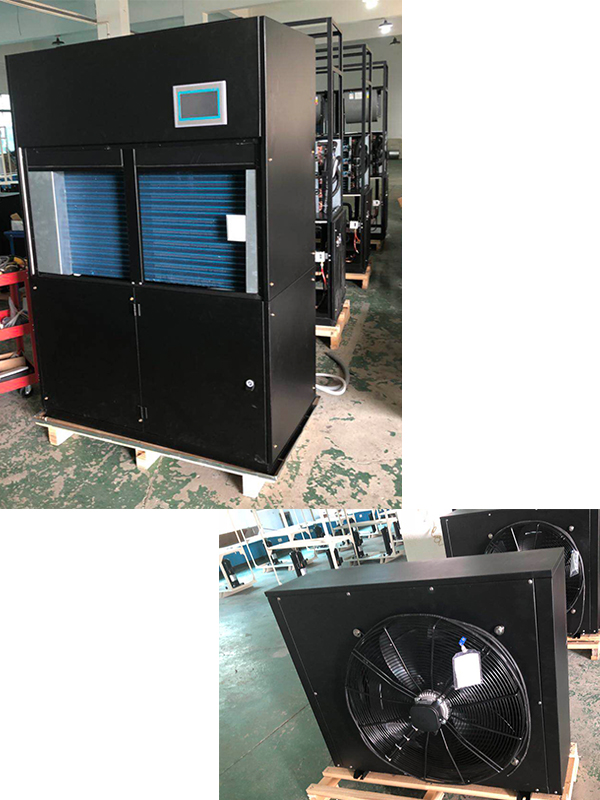 Country: Indonesia
Application:data center
Cooling capacity: 36.7kW
EER: 3.96
Air volume: 12750m3/h
Refrigerant: R410A
Power supply: 380V/3P/50Hz
Country: Philippines
Application: MRI room in hospital
Cooling capacity: 29.8kW
Electric heating: 11kW
Air volume: 7500m3/h
Refrigerant: R407C
Power supply: 400V/3P/60Hz
Downflow air supply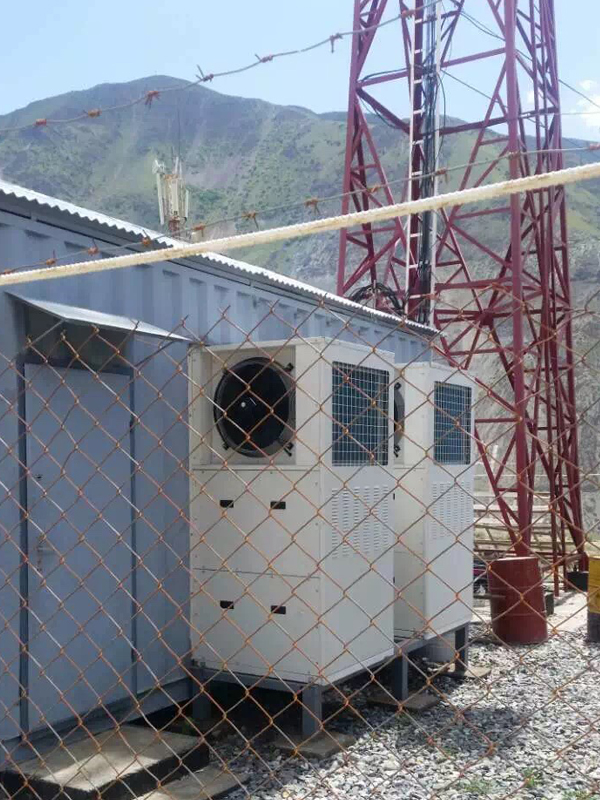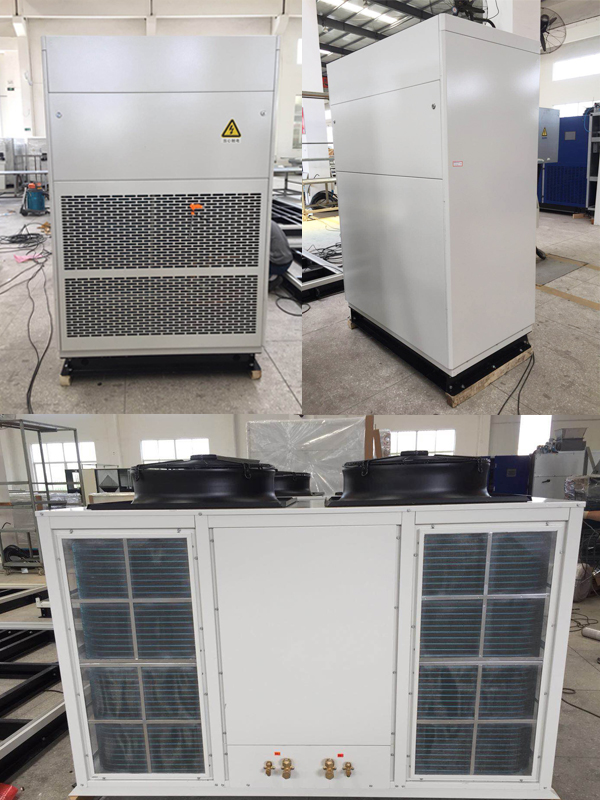 Country: Tajikista
Application: data base station
Cooling capacity: 13.1kW
Air volume: 2400m3/h
Refrigerant: R407C
Power supply: 380V/3P/50Hz
Country:China
Application: wind farm
Cooling capacity: 50kW
Air volume: 12000m3/h
Refrigerant: R22
Power supply: 380V/3P/50Hz
The maximum air flow of at least 2000 m3 / h.
Minimum airflow is not more than 700 m3 / h.
Power supply 36-56 VDC (direct current).
Power consumption at the maximum air flow isn't more than 300 W.
Power consumption at a minimum flow of air isn't more than 20 W.
The power of the electric heater at least 1.5 kW, voltage 220V / 50Hz.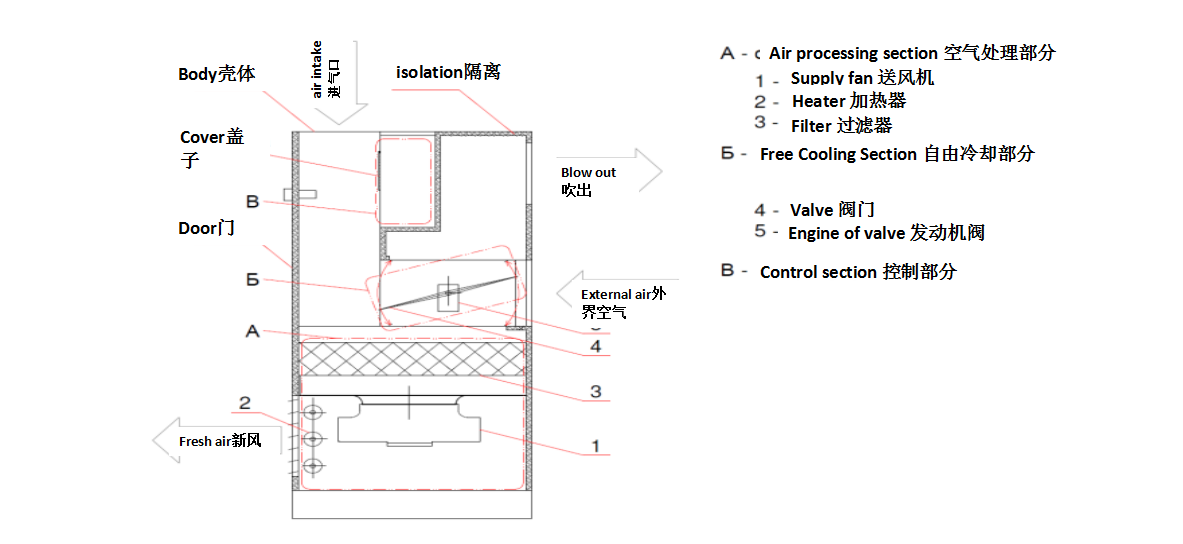 FCU should has
Insulated body and the valve free cooling for inadmissibility through freezing at outdoor temperatures down to - 40 ° C by the cold climate zone, and up to - 20C in the performance for the warm climate zone;
free cooling valve actuator with analog control, which allows smoothly change the position of the valve;
air filter cassette-type, folding to replace the filter element, contamination control system;
Mosquito protection (pre-filter);
The prevention of access of outside air, controlled by a signal fire system;
Electric heater, controlled by the controller (as an option).
control system aerodynamic resistance cleaning filter (air flow pressure sensors at the inlet and outlet filters);
FCU should has double filter which can protect BS from dust
Data centres or IT environments in colder climates.